TO ALL MY WATCHERS WHO LIKE ANIME,
I wanna know who your Top 10 fav mangaka are in terms of their art style.
List your Top 10 in the comment section below
Here's mine:
10. Togashi Yoshihiro [WHEN HE ACTUALLY TRIES TO DRAW ] (YuYu Hakusho/Level E / HXH)
9. Akira Toriyama (DBZ)
8. Morita Masanori (Rokudenashi Blues/Rookies)
7. Boichi (Sun-Ken Rock)
6. Takeshi Obata (Hikaru no Go/Death note/Bakuman)
5. Eiichiro Oda (One Piece)
How could I not put these genius on my list. Not only does he have an amazing story,he also has one of the most unique and creative styles I've ever seen. His character are always fun to look at and the backgrounds he comes up with are INSANE. I like Oda's art because it really stands out in comparison to the current WSJ manga running. That and his color spreads are just
amazing. EVERY time he makes one, I always end up staring at it for at least 10 mins straight.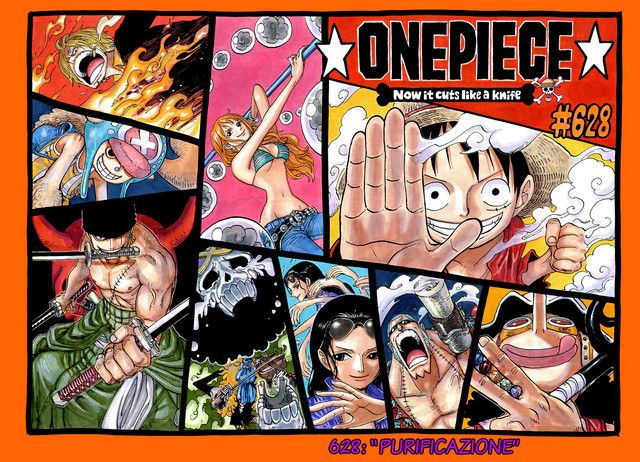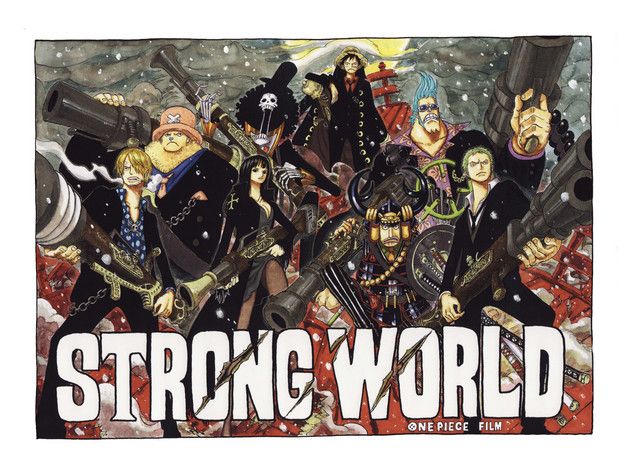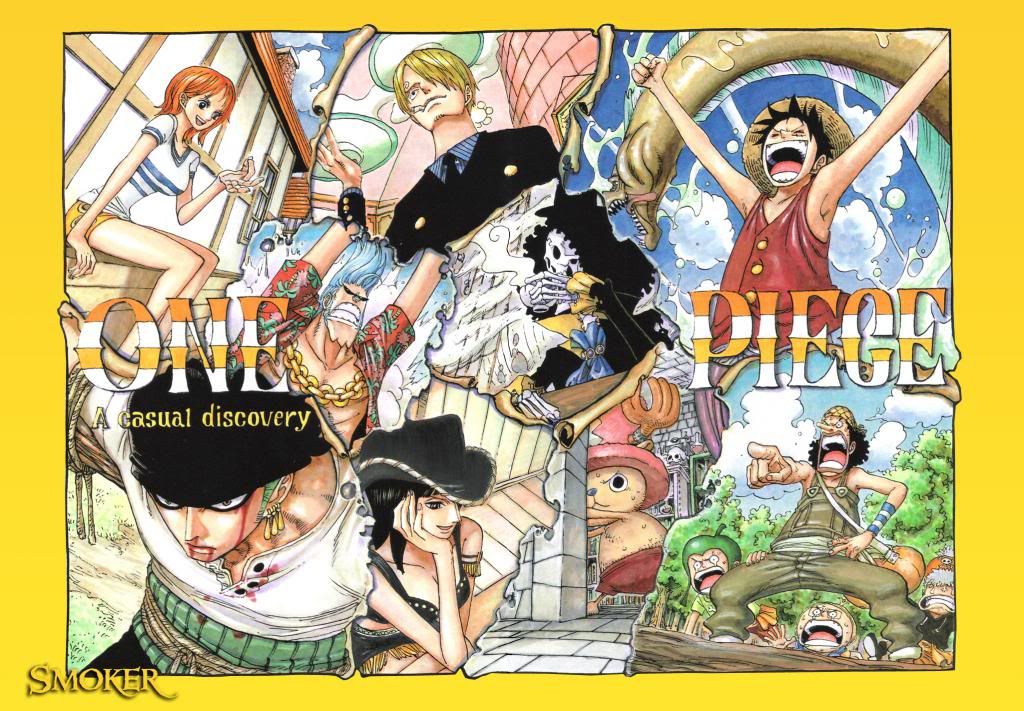 4. Yusuke Murata (Eyeshield 21)
DUDE, ever since I first saw Eyeshield 21 in SJ, I instantly became jealous. His manga style is really in your face and detailed. Don't even get me started on his color spreads. I'll  just show you how detailed they are...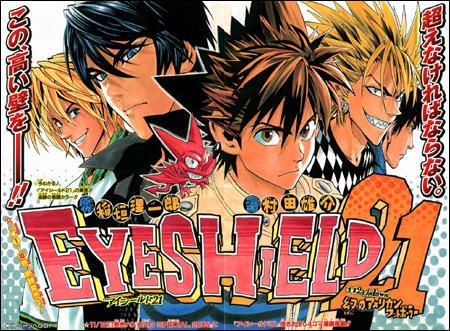 See what I mean.
3. Araki Hirohiko (JJBA)
The thing I like about Araki is that he's not afraid to draw "bizarre" characters and bizarre "poses". His art style is very refreshing. Every time I read JOJO, I always look forward to the weird and eccentric designs he comes up with. There's literally nothing else you can compare his artwork to after part 3. His coloring is so bright and alluring that you have to look at it. Take a look.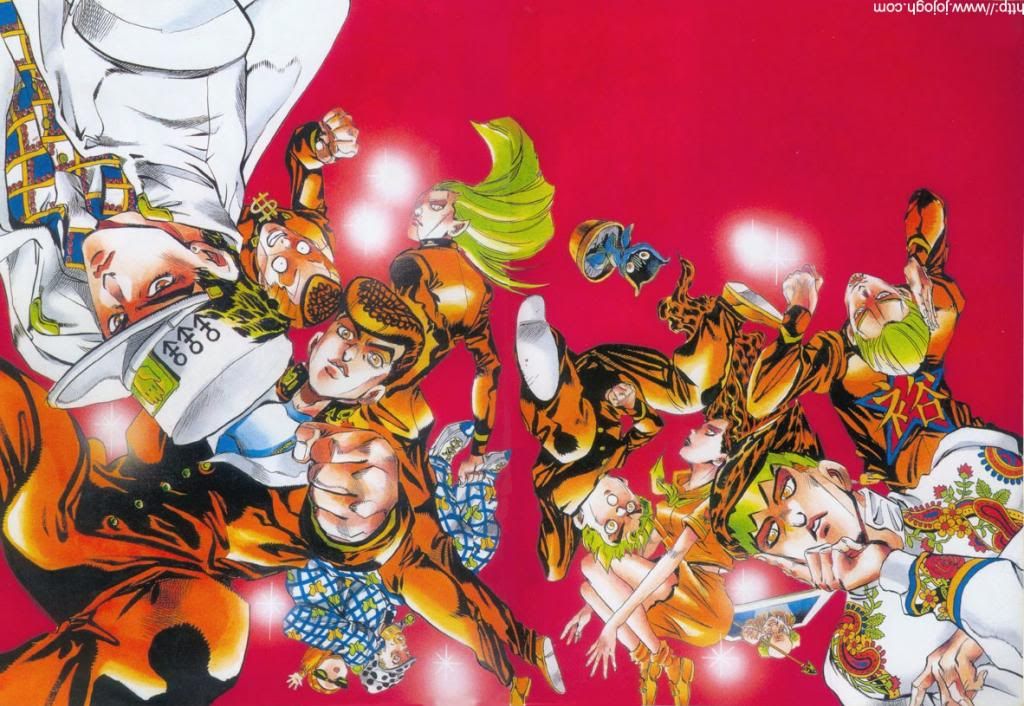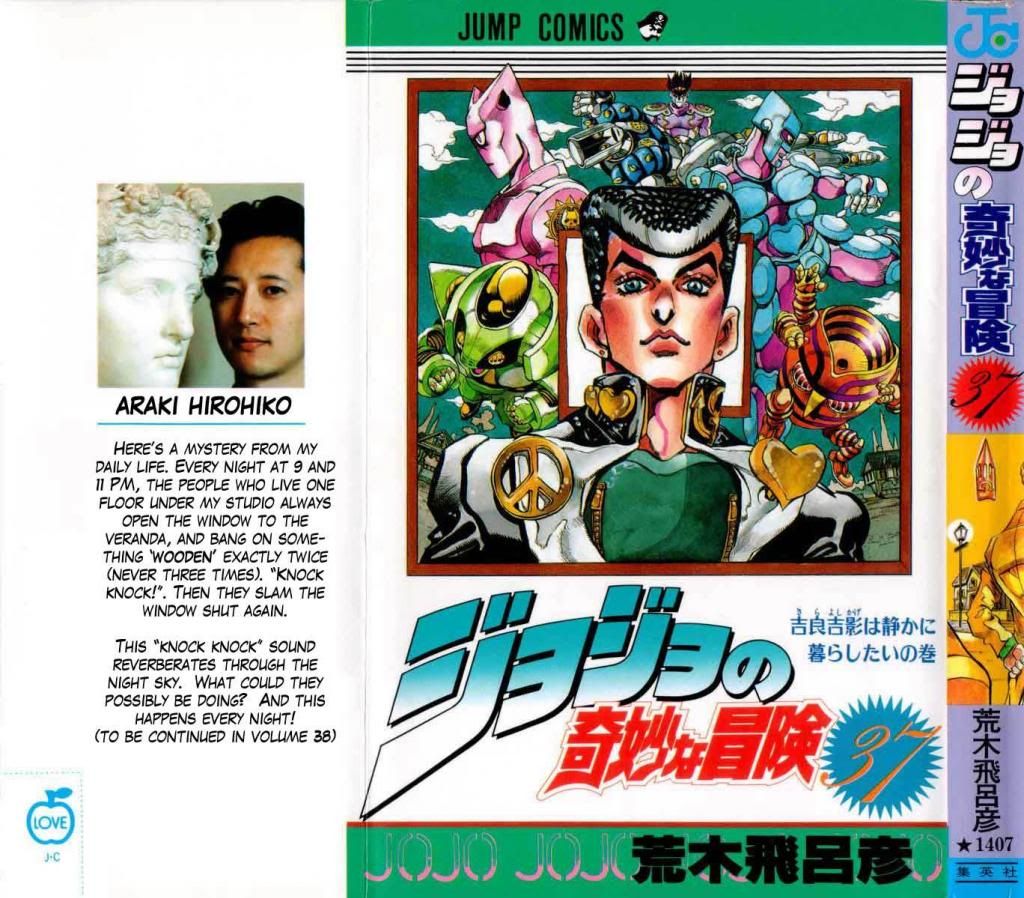 2. Takehiko Inoue (Slam Dunk/Vagabond)
Every time I see Inoue's work, it makes me want to crumble every drawing I own. From the detail to gestures,This guy is what you'd call a true "pro". If you guys ever wondered why I always draw my characters with really thick brows ,it's because of him.
Take a look at the AMESOMENESS.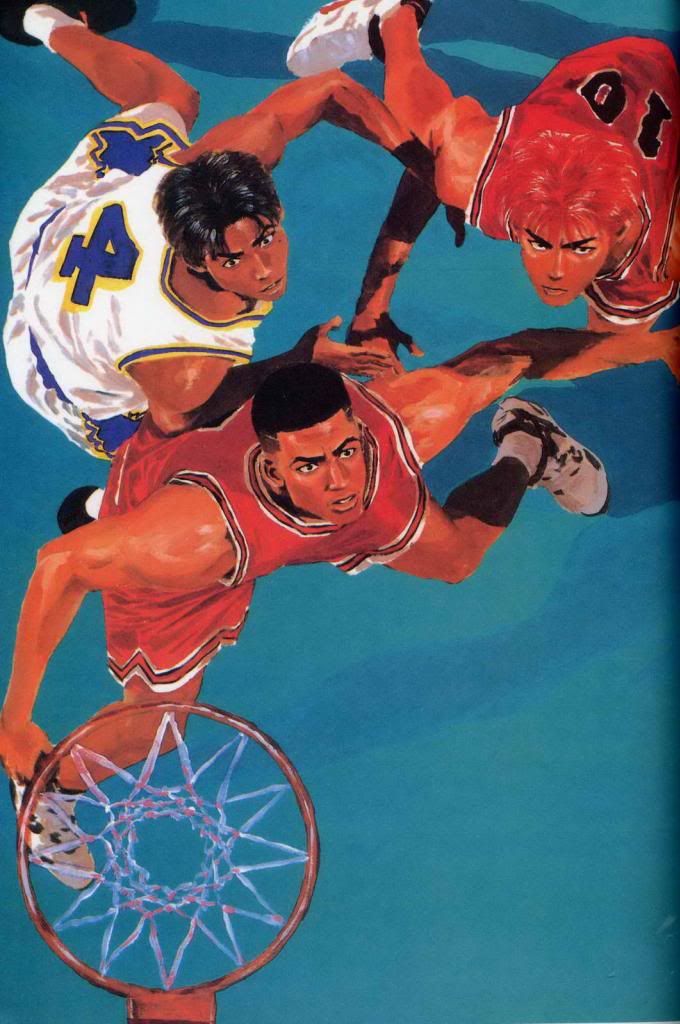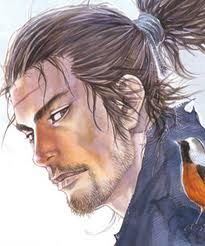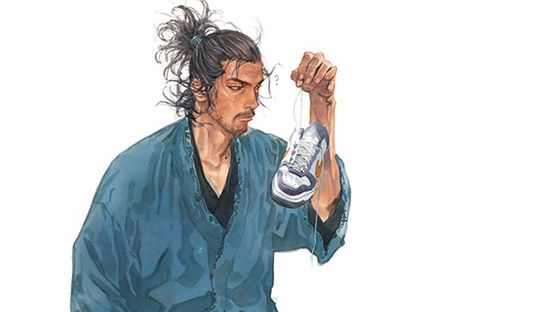 1. Kentaro Miura (Berserk)
This is probably the best looking manga that I've seen to this day. Kentaro has been drawing Berserk since 1990 and even his old est chapters make anything I draw look like $HiT! This manga's truly a feast for the eye(I'm NOT saying that the events that occur in this series are beautiful) Just how detailed EVERY single chapter and color spread is. I could never (and probably won't ever)complain about Berserk in the arts department. What I really like about Kentaro's style is how his work looks like a a cross between manga and a Victorian fable book and how he always makes amazing hatch marks. Take a look at EPICNESS on paper.